Current Market Statistics
The Real Estate market here in Sarasota and the in surrounding areas (Tampa & Central Florida) is marching towards recovery after the spread of Covid-19 throughout the state of Florida. You'll be able to compare the statistics down below between the month of June and July.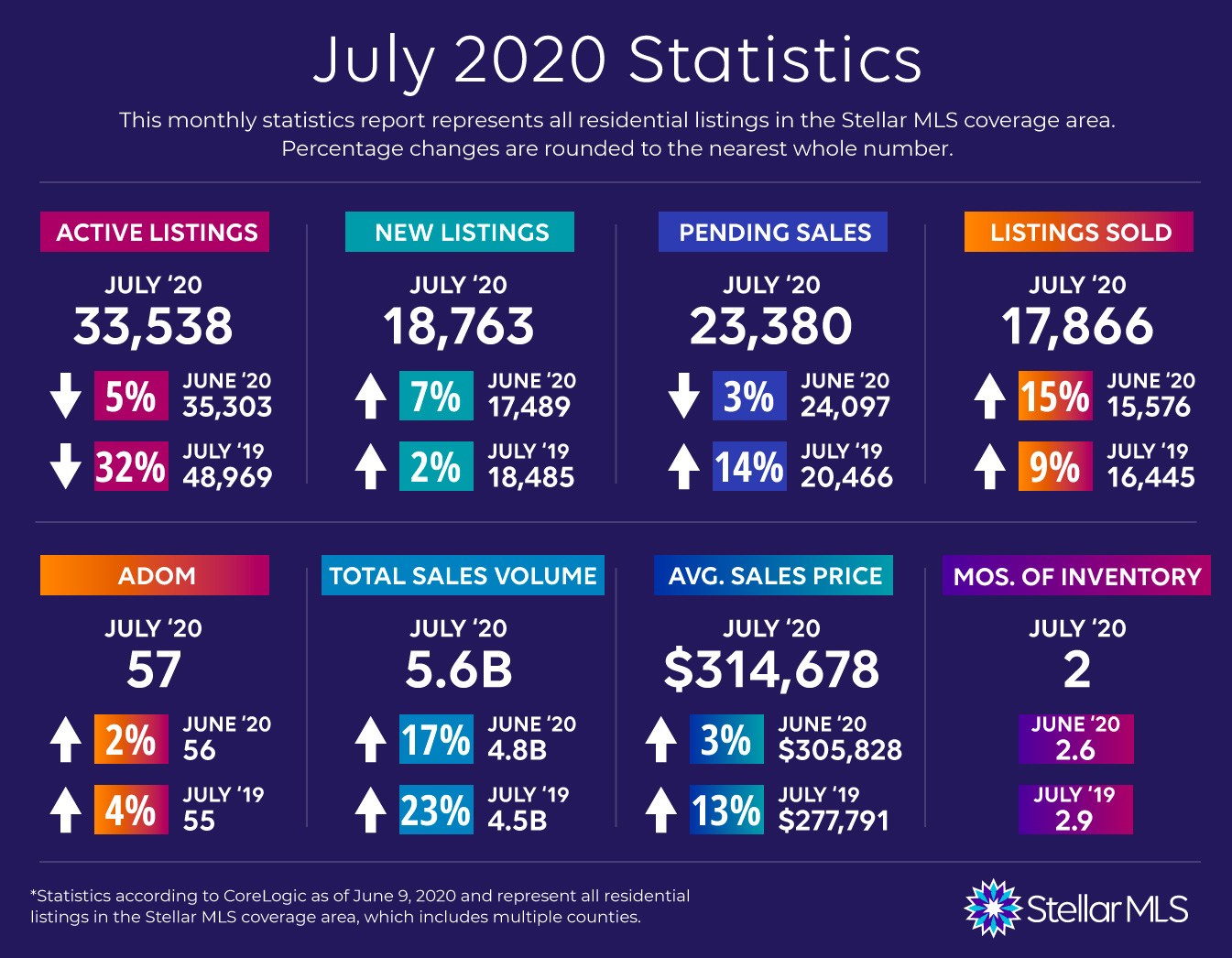 There are many buyers that are currently searching for a new home, but as the home inventory continues to drop month after month, many homes are being sold over asking with a multiple offer situation.
If you have any questions about the current market and what it would look like to either buy a home or sell your home in this market, please don't hesitate to get in touch